ABOUT THE PRACTICE
Established around 1930, this family practice was purchased by John Keenan and Gerard Boyle in April 2000. In this period we have expanded our range of services and currently have five dental surgeons at the practice.
Our aim is to provide good quality treatment in a caring and friendly manner. In 2003 the practice was selected to participate in the Quality in Dental Practice Initiative run by Greater Glasgow Primary Care Trust, designed to recognise excellence in all aspects of delivery of general dental care.
We wholeheartedly embraced the ideals of this scheme and in May 2004 were proud to announce that we were one of the first practices to be awarded level one accreditation for the standard of care offered at Shawlands Dental Practice.
October 7th 2004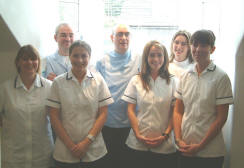 <![if !vml]>

<![endif]>
'THESE staff members at Shawlands Dental Practice were celebrating after being awarded the inaugural Quality in Dental Practice award.
Shawlands was one of just two dental care centres to achieve the recent accolade, established last year by Greater Glasgow Primary Care NHS Trust.
Practice owners Gerard Boyle and John Keenan are delighted with the honour and hope to continue the progress they have made since taking over in 2000.'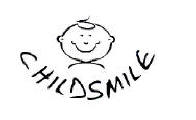 Our practice is involved in ChildSmile, the national preventive programme for pre-school children.
Pauline and Shona both completed the Royal Society for Promotion of Health Foundation Certificate in Oral Health in 2007 and now co-ordinate ChildSmile oral health promotion sessions in the practice for parents with young children.